Must-Have Dresses For Fall
Fall is known as the best season to get married.
This means there will be tons of wedding ceremony for you to attend to.
You may think that most people would only pay attention to the bride's wedding dress,
but in reality, the dress you are wearing
can be getting more reviews than the wedding dress itself.
Let's take a look at great dresses for this Fall.


Brown and yellow colors can blend very well with Fall season.
Yellow dress and black jacket create a perfect pair with contrast of
dark and bright colors.
If you match black heels with the look,
you may as well be picked as the next fashionista.
Off-toned blue dress with boxy trench coat may not convince you
as the best coordination, but this match gives you a feminine yet casual sense.
The trench coat is great for seasonal change as well. :)
Many people try to avoid cream color because they believe the color may make them look either bloated or because the color often fades and becomes yellow afterwards.
However, some fabrics are easy to care in hands.
Big belts can also be matched together to create a slim waist line.


Navy is the new "black."
It is little more casual than black yet also very feminine, too.
For people who feel intimidated by wearing blacks, try navy dress.
Simple shirt-type navy dress with booties looks classic and sporty.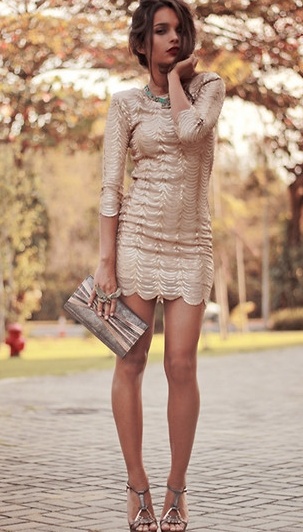 Lacey dress fits perfect with any occasion.
If you add a pair of nice

jewelry

, your party is on.
If you think the dress above is just too short for you,
match with black tights and black pumps.
This will make your legs super sexy and not cheesy.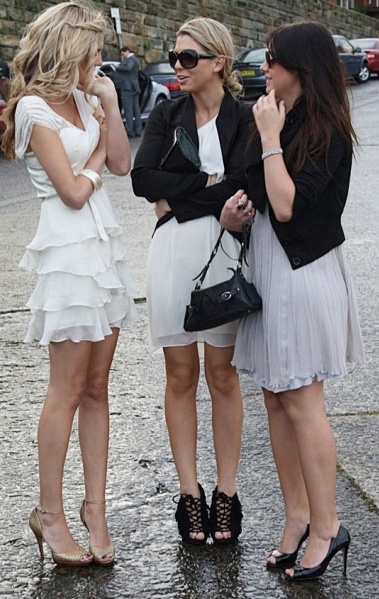 Black and white is all time favorite for many of us.
If you are afraid of trying bright colors or bold designs,
have fun with black and whites.
Karl Lagerfeld once said that you are always safe as long as you are in black.
So, pairing a simple black dress with bold accessories can save you in big times
if you are still worrying about what to wear for your Fall events.